This is the top Motocross School that has coached riders who have won 26 AMA Pro Championships, from Jeremy McGrath to Ryan Villopoto! We currently have 11 Certified Motocross Instructors in six countries. We do motocross schools for vets as well as all ages and skill levels. We do Group, Private and Semi-Private (small group) lessons by appointment. It is recommend the riders in Semi-Private classes are close to the same skill levels. These Private and Semi-Private Lessons are scheduled by appointment and charged by the hour.
Motocross Schools for Vets – How you will be taught in the class.
Private and Semi-Private lessons are tailored for the riders in the class. You can tell the instructor what you need help with but usually it's best to let the instructor point out what you need after he watches your ride. Then he will explain one technique at a time, how to do it correctly. Next a practice drill that uses a short section of the track or a special small area will be setup where you can practice the technique. The instructor will critique you and keep added more techniques and practice drills according to what you need to correct. After the class, within a day or two, most of the instructors will send an email with the list of techniques that were covered. This way you can remember and continue to practice them correctly. If you are with a different instructor who doesn't include this email, ask for it.
Motocross Schools for vets – Group Classes.
You can expect the best instruction from the top motocross school. Sure we do motocross schools for vets as well as all ages. Most of our Group Classes are for riders 12 years and older on 85s or larger. In these Group Classes the teaching format covers the techniques for Cornering on flat and rutted corners, Jumping (basic, launching and absorbing techniques), Starts and Rollers and/or Whoops. The instructor will start by watching everyone ride, then set up a practice drill and explain one or two techniques at a time and watch everyone on the drill. Periodically he will stop everyone and critique, other times he will pull one rider at a time off the drill, critique and continue. At the end of the day the riders, if they were paying attention, will know how they need to practice to keeping improving.
These Group Lessons run for six hours and usually cost 160.00 US per rider. Although prices may vary with each Certified Instructor. The instructional parts of the class usually last about 5 hours. Then there is time offered for open practice. What better time to practice when all the new techniques are fresh in your mind.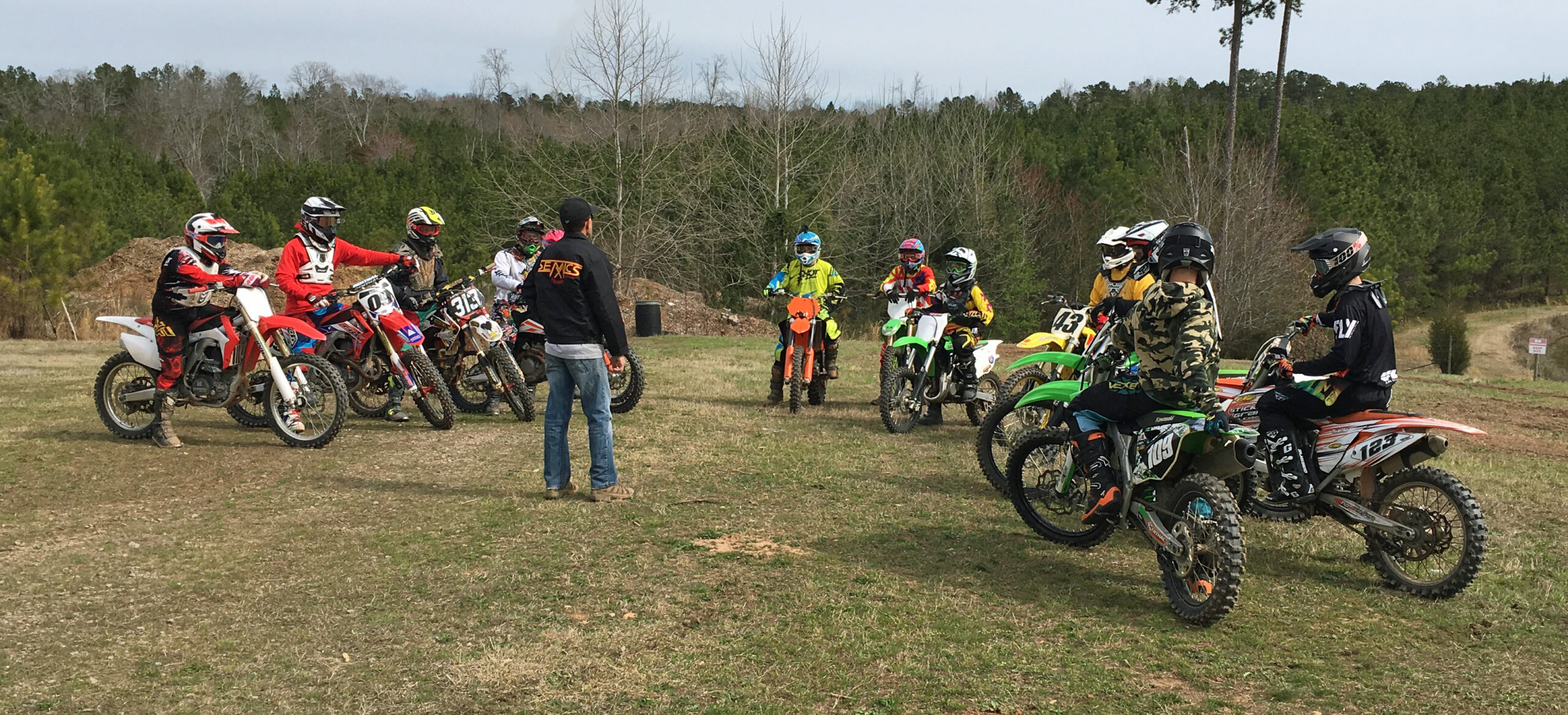 GSMXS Schools in other locations
We are always looking for former motocross racers who may qualify to become one of our Certified Instructors. Click the link below to see if there is one of our top motocross schools in your area. Gary's current 12 Certified MX Instructors located in seven different countries. Gary has coached riders who have won 26 AMA Pro Championships, from Jeremy McGrath to Ryan Villopoto! Don't practice the wrong way, when you learn Gary's time tested and proven practice methods you will be on your way to riding fast, smooth and in control!!!
The Gary Semics Motocross Schools and Videos…
have been going with the flow, keeping up with new technologies. We are the first Motocross School to have a Video Streaming Platform. Yes, the first (since 2016) to offer Motocross Techniques and Training Videos. This is our third streaming platform… VIDEOS ON DEMAND!
Currently there are over 130 (and counting) Motocross Techniques and Training videos!
Get Instant Access to our Video On Demand Streaming subscription! This includes all the Motocross Techniques and Training DVDs (29) and many new videos that have been added periodically (current over 130). Many riders have told Gary that they have learned everything, related to Motocross, from his Techniques/Training videos! Subscribe today! Cancel anytime. You'll always be able to contact Gary at semicsmotos@gmail.com