We will continue adding more Certified Instructors to our team to deliver the best motocross training available. Every motocross rider, from the beginner to the seasoned competitor, wants to improve their skills, gain more enjoyment from riding, and achieve better performance. The Gary Semics Motocross School has been helping riders of all skill levels improve since 1985. Proven time after time, Gary Semics' motocross training methods get the best results.
Motocross is one of the most physically demanding sports on the planet! To ride good, have fun and stay safe your physical fitness is a primary key. During a race or even during practice sessions a motocross racer's heart rate (HR) will max out. Their average HR will be at about 90% of max during a 15 minute or longer moto. Just by lining up on the starting gate most riders will be at about 75% of their max HR. In light of these facts it's easy to understand that motocross is an extremely physical and demanding sport.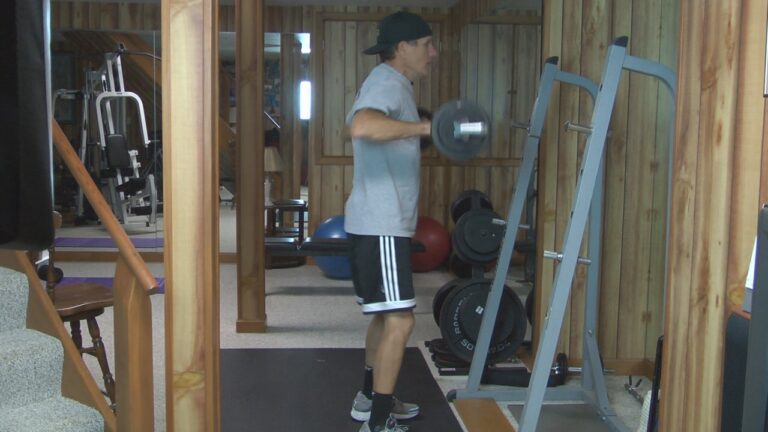 All sports have different training methods. This is known as "Sports Specific Training". Motocross is one of the sports where this is the most complicated because motocross uses all the muscles of your body at the same time constantly. Not only do all your muscles get worked at the same time but they also get worked both aerobically and anaerobically, meaning both cardio and strength is needed. There's a fine line in the way these two forms of exercise need to be done in order to get the best benefits on the mx bike. This is why it's easy to get it wrong. With our motocross training by certified instructors you can be sure to improve your riding skills on the bike.
We have two MX Conditioning DVDs that are now videos in our Streaming Platform. Yes, these two videos and over 130 more technique videos are in our Instant Access Video On Demand Streaming platform! For just 9.50 a month riders can have this awesome All Access MX Techniques and Training video subscription. Currently over 130 videos, with a new video added periodically. This streaming package has all the most important mx practice drills, fitness workouts, weekly routines, the mental side of training and racing, stretching, strength, nutrition and pretty much everything that you're looking for to improve your riding skills. Click here to learn more!
Here's some ideas for motocross training at home.
https://www.youtube.com/watch?v=s6GLwqyWSCQ
We also have motocross training by certified instructors on the mx bike with our GSMXS Certified Instructors. The Gary Semics Motocross School teaches a variety of skills and techniques used by today's pros, all designed to improve any rider's performance. Every class teaches skills through practice drills that can be done on a small track or even on the bike stand from a stationary position, offers personal evaluation and critiques each rider, and ensures lots of riding time. Some of the critical skills taught in the class include:
Techniques for optimizing turns through flat or rutted corners
Jumping techniques for staying low and absorbing a jump
Launching techniques to achieve greater height and distance
Body Positions and Movements
Braking Techniques
Clutch, Throttle, and Shifting
Hard Packed Cornering Techniques
For riders who cannot attend a group class in person, Gary Semics' School offers a Video Streaming subscription with over 130 techniques and training videos!
Many of the videos focus on cornering techniques over a variety of courses and track conditions including tacky, slippery, hard, and dry cushion berms, every video illustrates the important fundamental techniques of motocross that must become second nature for the rider to develop a smooth, fast and controlled riding style.
Thousands of riders have improved their skills learning from the veterans and pros at the school's classes and/or through the Videos. Whether it's by attending group, semi-private or private classes or using the how to moto videos and, every rider will learn better motocross practice drills and techniques to improve their riding skills and race results. We are proud of our motocross training by certified instructors programs!